Collision Repair & Auto Body Repair Services
From the top-down, Fresno Body Works friendly and dedicated team are ready to assist you with all your automotive service needs.
General Services

Collision Repair
Auto Painting & Refinishing
Suspension Repairs
Insurance Claims
In-Shop Estimates
Mobile Estimates
Vehicle Pickup
Auto Body Work

Dents, Dings & Scratches
Hail Damage
Unibody Work
Rust Removal
Paintless Dent Repair
Buffing
Polishing
Bumper Repair
Frame Repair
Glass Replacement
Headlight Restoration
Paint Types

Baked Finishes
Clear Coat Finishing
Custom Matching
Metallics
Pearl Finishes
Refinishing
Paint Removal
Paint Repairs & Touch-ups
Vehicles Serviced

Import & Domestic Cars
Luxury Cars
Sports Cars & Roadsters
Trucks
Vans
SUV's
4×4's
Fleet Vehicles
More On Our Services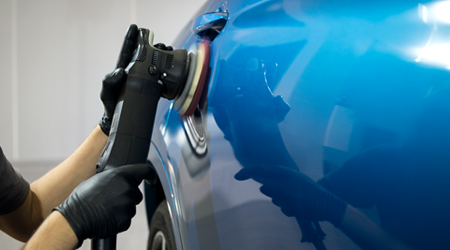 Auto Paint & Refinishing
The auto paint professionals at Fresno Body Works are equipped with a large spraying booth to perform all your auto paint needs. Maybe you'd like to conceal some blemishes like few rock chips or door dings, or maybe you're interested in a complete paint job to help your trusty older vehicle look like new. In the unfortunate event of an accident, painting may also be part of repairing the damage caused to your vehicle. Whatever your situation may be, you can trust us to make your car look phenomenal.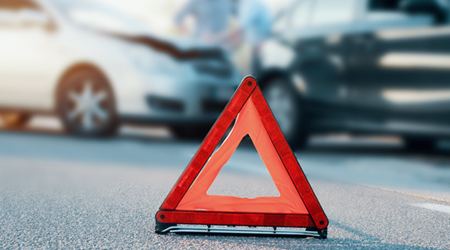 Help with Insurance Claims
We work with all insurance companies, and once you call us to fix your car after an accident, we'll handle your claim from start to finish. Many people don't realize you can go to any auto body shop you want for collision repairs, not just the one your insurance company suggests. At Fresno Body Works, we will perform the repairs that are best for you and your vehicle, and we'll make sure you get the best repair possible under your policy. We also have strong relationships with many adjusters and insurance providers.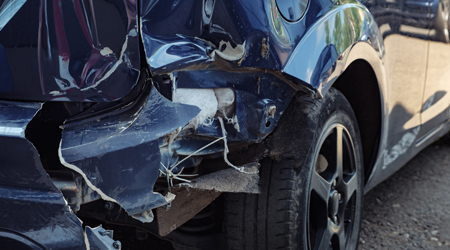 Collision Repair
Our certified auto body techs strictly follow manufacturer's recommendations to restore vehicles back to their specifications, while also providing options for repairing your vehicle. We only use quality parts to ensure safety, and invest in the most sophisticated equipment. Our techs are well-trained, well-equipped, and consistently updated on all new procedures in the industry.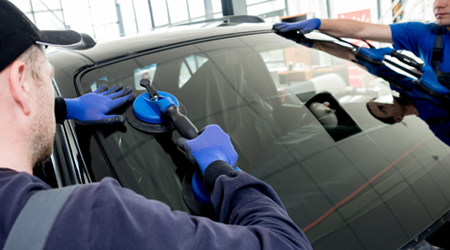 Glass Replacement
If you have a chip or crack in your auto glass, Fresno Body Works can help, whether the damage is to your windshield, rear, or side window. Sometimes, we can even repair small chips before your auto glass needs to be replaced entirely. When we do a full glass replacement, we use top-quality auto glass, sealants, and adhesive products to ensure safe installation.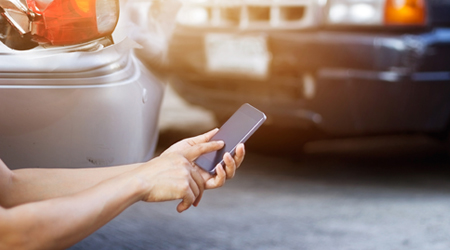 Mobile Estimating App
We offer mobile app estimating. At your convenience take photos of your vehicle, and estimate the damage. Our job is to provide you with options and solutions that work for you, which means a mobile estimate that's conscientious to your budget and needs.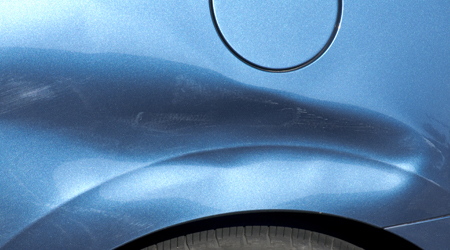 Paintless Dent Removal
Paintless dent removal is often a cost-saving option when your car has sustained body damage, but has not sustained paint damage. In most cases, you'll still see a significant improvement in your vehicle's appearance, but less of a drain on your wallet.